LTR002

F.S.Blumm & Nils Frahm

2X1=4

2021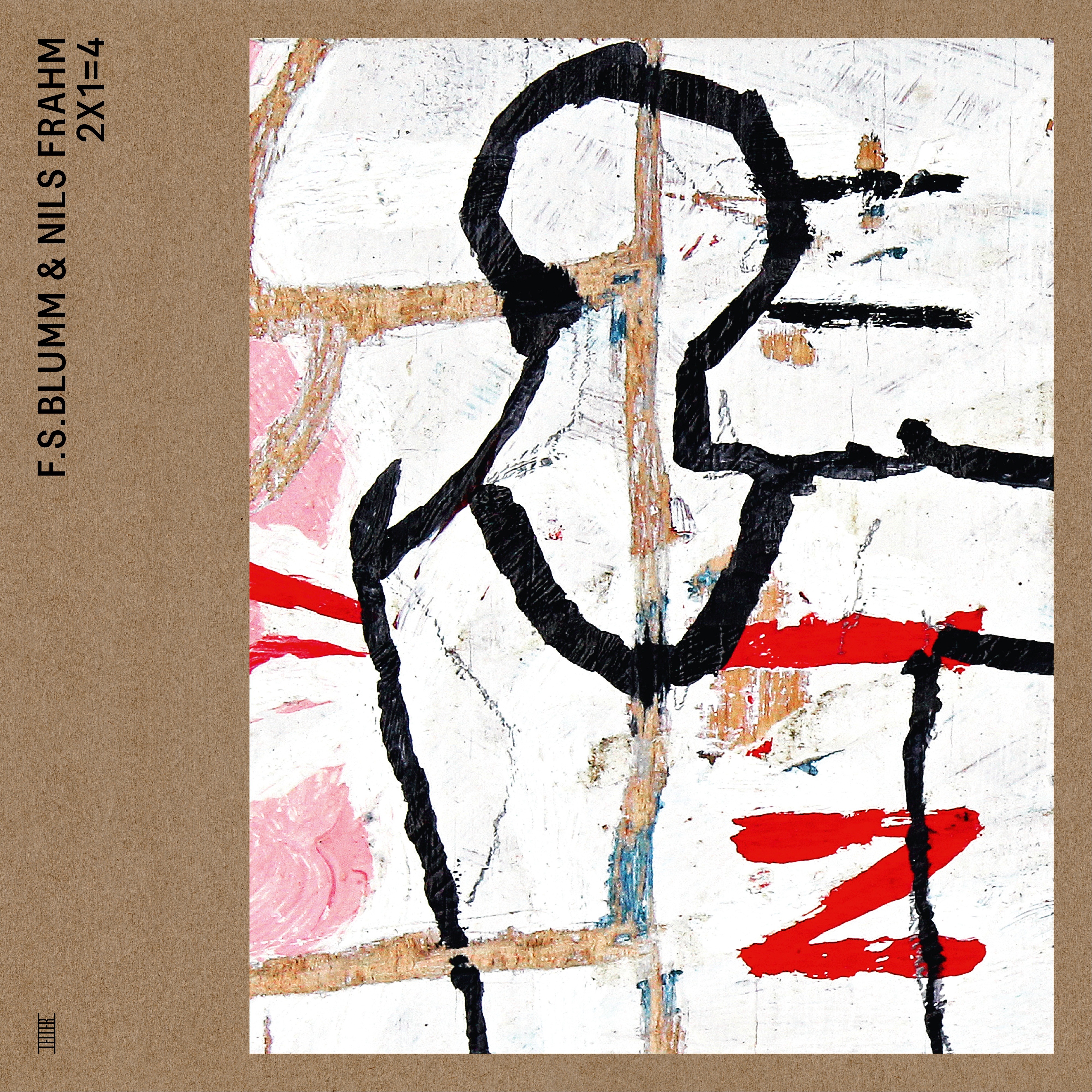 F.S.Blumm and Nils Frahm return with their fourth collaborative album: '2X1=4'
 finds the duo unexpectedly exploring a dub-influenced universe, though in truth it's one already familiar to both. F.S.Blumm, for instance, is co-founder of Quasi Dub Development, whose 2014 album, 'Little-Twister vs Stiff-Neck', featured Lady Ann and Lee Scratch Perry, while Frahm's music – not least 2018's 'All Melody' – has occasionally betrayed a fondness for the form's associated studio techniques, though he concedes wryly that his approach has always been "a little bit more German" than his influences.
F.S.Blumm, a revered mainstay of the German underground for over two decades, and Nils Frahm first met in the early 2000s. Frahm was a big fan of Blumm's 2001 album, 'Mondkuchen'– he refers to his fellow Berlin resident admiringly these days as "a vital brick in the Berlin Wall" – while Blumm was soon dazzled by Frahm's studio set up. "Compared to mine," he says, "it was like a space ship!" Soon they were working together on a variety of projects – including theatre pieces and animated films – and by 2010 they'd released their first collaborative album, 'Music For Lovers Music Versus Time'. A second, 'Music For Wobbling Music Versus Gravity', followed in 2013, and a third, 'Tag Eins Tag Zwei', in 2016.
'2X1=4' is very different to its predecessors, but its final track, 'Neckrub', first took shape as they wound up work on 'Tag Eins Tag Zwei'. "We had a certain sound in the back of our heads," Blumm recalls, "which was influenced by these 80s rhythm machines, and we suddenly discovered a common love for dub." Most of the album, therefore, was initially developed in 2016 during improvisation sessions recorded by Frahm to two-track cassette. "It was like we were running a combine harvester," Blumm laughs, "so we could write our names on a single grain!"
Afterwards, they worked on editing and overdubs in Frahm's new studio at Berlin's legendary Funkhaus. "We kept on making new songs out of these sessions and starting over and over again," Frahm smiles. "It was a process that was time consuming but really fun." Not that either of them is eager to claim a purist approach. "I love ending up somewhere where I'm surprised by myself or the machine or the person with whom I'm making music," Blumm concludes, while Frahm emphasizes that, "None of this is too serious. The record is only as much of a dub record as the ones before are jazz records…"
'2X1=4' is out digitally as well as on 2LP vinyl and CD.