LTR022

Tiny Vipers

American Prayer

2022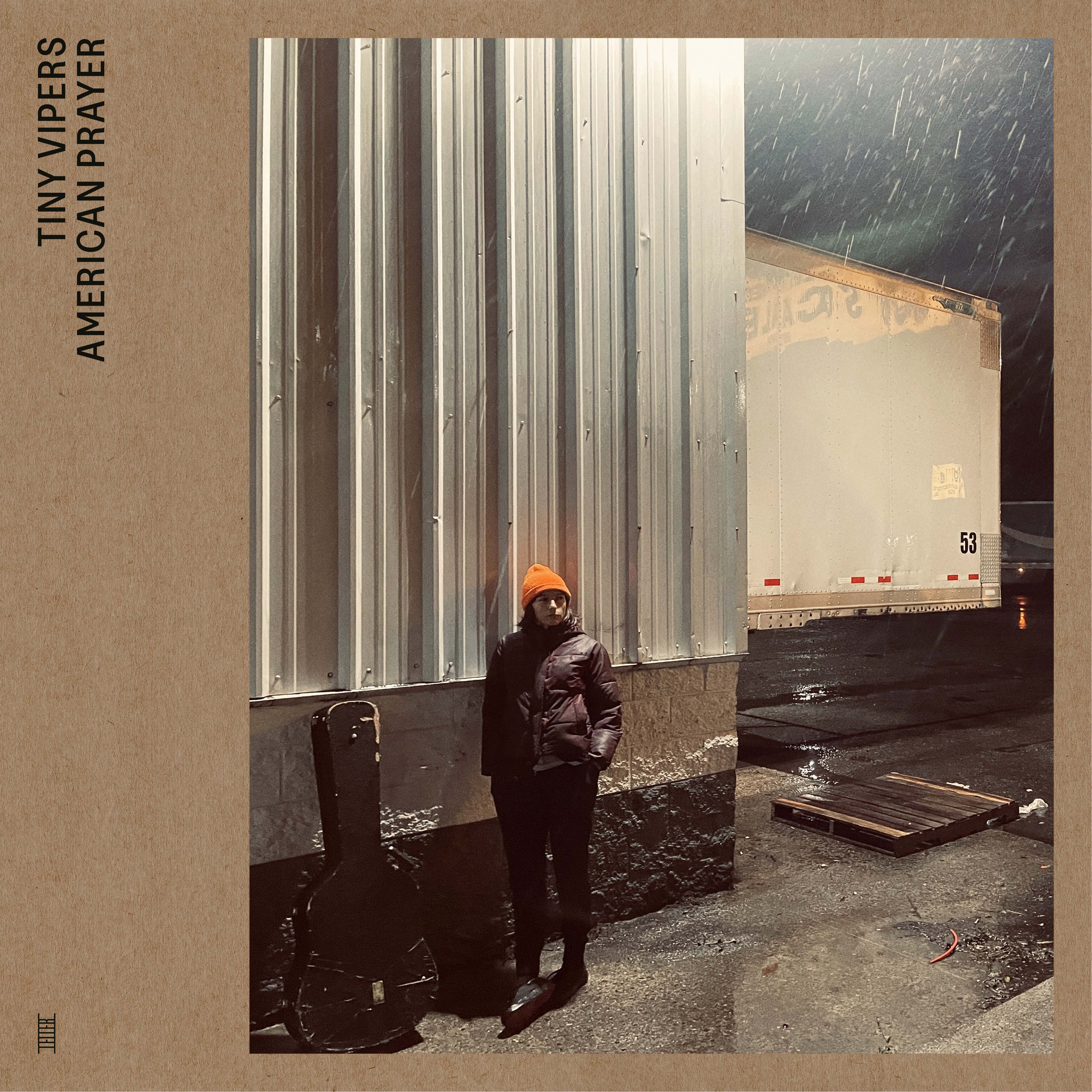 Jesy Fortino aka Tiny Vipers shares some long-awaited new material via LEITER. The 'American Prayer' EP represents her first material since 2017's 'Laughter' (released by Ba-Da-Bing!) and contains three brand new tracks: 'American Prayer', 'The Elevator', and 'Tormentor'.
'American Prayer' marks a return to the brittle, poignant style with which Tiny Vipers initially made her name in the early years of the century. Intense, intimate and deeply moving, the songs feature nothing more than Fortino's exquisitely delicate vocal and her acoustic guitar, recorded over three days with her friend Joel Cuplin as studio engineer at another friend Ken Jarvey's studio in Seattle, the city where she continues to live. They are, she says, "lyrically driven, sort of like storytelling, something you could play with just a guitar while singing around a camp fire. I quit my job after the pandemic started lifting and took time to reflect on my life and reassess what's important to me. These songs are a result of that process of reflection."
Clearly it was a time of intense contemplation, though Fortino insists, "I'd prefer not to unpack what the songs mean to me." Nonetheless, despite – or perhaps due to – their cryptic nature and sparse arrangements, each of these affecting exercises in introspective reminiscence demands close, repeated investigation, with the subtle twists of her intricate guitar playing as intriguing as the elusive implications of her words.
Although Tiny Vipers has been relatively silent in recent years, Fortino – who also released a collaborative album with Grouper, 'Foreign Body', on Kranky in 2012 – never stopped writing and recording. "I was making more electronic music," she explains, but the new EP leaves behind – for now – the more expansive, experimental territory of the rare pieces released during this lengthy period, notably 2016's 'Ambience 3' and 2017's 'Laughter' (though she's keen to point out that this is a technique she's always fostered, as previously evidenced on 2007's two track Empire Prism album).
Her return to more publicly familiar, visceral habits was, she says, at least partially provoked by Nils Frahm, who "encouraged me to release music again. We met in Seattle after one of his shows and he invited me to Berlin on my winter break. I've since been out a few times to visit and he also encouraged me to pick up the guitar again. I was thrilled when they started LEITER, and I'm excited to be working with them. These songs are ready to be shared. It feels good to release music again."
'American Prayer', available via all streaming platforms and for download, coincides with LEITER's vinyl reissue of Tiny Vipers' first two acclaimed albums: 'Hands Across The Void' and 'Life On Earth', originally released by Sub Pop in 2007 and 2009, are out now in a special edition limited to 500 copies each.