LTR018

Anoushka Shankar

Between Us…

2022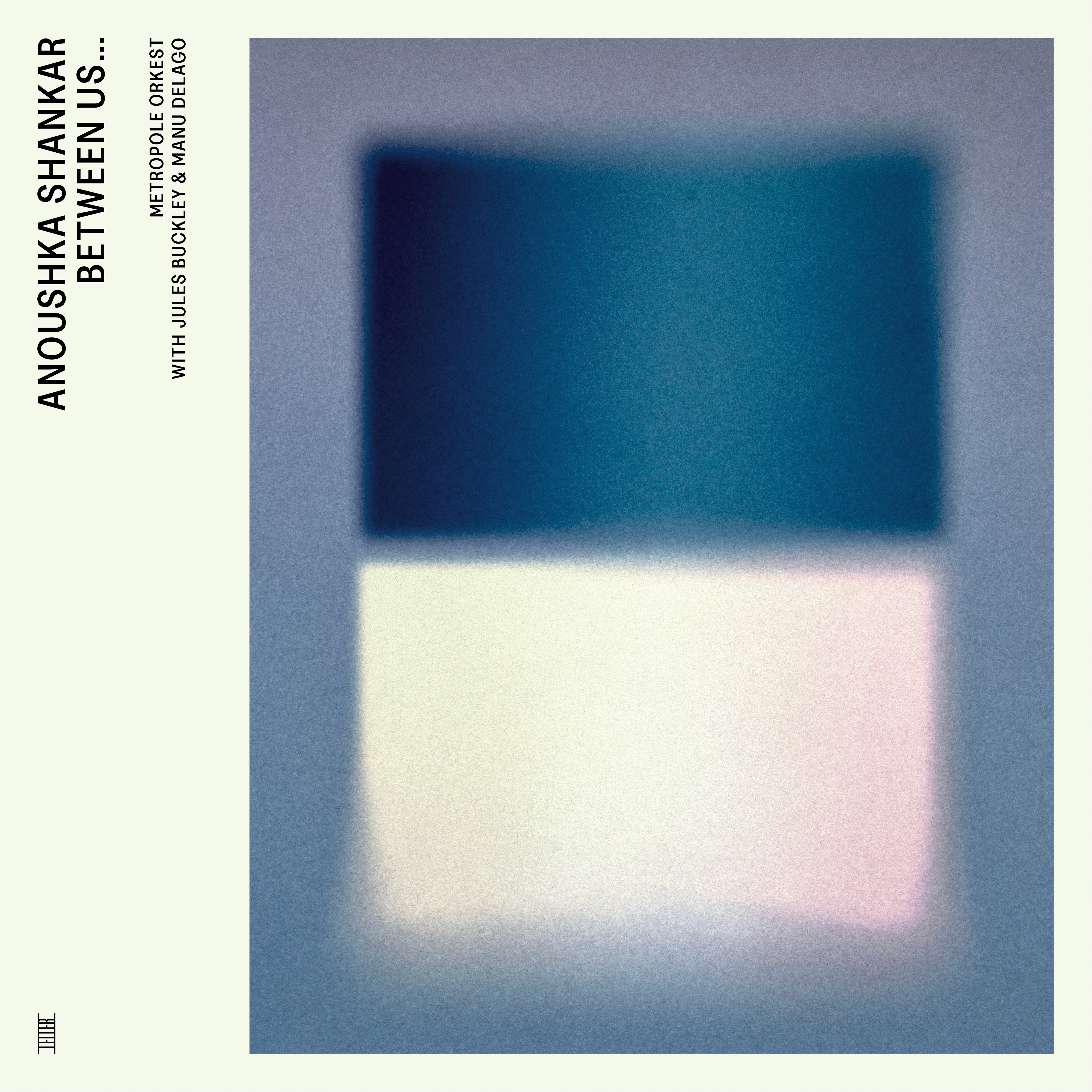 LEITER welcomes the British-Indian-American sitar player, producer, film composer and activist Anoushka Shankar to the family. The new live album 'Between Us…' features her regular collaborator – and master of the Hang a.k.a. hand pan – Manu Delago alongside Holland's Metropole Orkest, directed by conductor and arranger Jules Buckley, the renowned orchestra's honorary conductor since 2020. The album was recorded in 2018 during a short run of shows in the Netherlands.
The album sees Anoushka Shankar maintain a long tradition of collaboration which began as a 13-year-old girl, when she started performing sitar alongside her father and teacher Ravi Shankar. Since then she's worked alongside an extraordinary range of people, including her half-sister Norah Jones, Vanessa Redgrave, MIA, Patti Smith and even the Dalai Lama. "I really feed off working creatively with others," Shankar says. "Something turns on in collaboration, in chemistry, in connection. It can feel like a dance, like we're in something together." This attraction to powerful alliances also applies to her choice of new label. "Nils is one of my favourite musicians in the world." she continues. "I've been friends with him and Felix for seven years. I've worked with major labels for a while, and I'm in a place right now where I want to try a lot of things differently."
Of Shankar's musical collaborators this last decade, chief has been Manu Delago, whom she first saw perform in 2008 at London's Roundhouse with cult psychedelic ambient act Shpongle. She and Delago, who's also celebrated for his work with Björk and Cinematic Orchestra, began writing together in 2011, and following the release of 2013's 'Traces of You' he joined her as a touring drummer before the two combined forces on 2016's 'Land of Gold'. "He's just so central to some of these pieces," Shankar explains of his involvement with the Dutch shows. "I've played them without him, but my favourite way to play them is with him. I feel a new element of my sitar come alive in that sound vibration that happens between our two instruments, like there's one little wave I can only play with him. It feels utterly magical."
'Between Us…' also sees Shankar develop her musical relationship with Jules Buckley, whom she originally met in Los Angeles in 2016, then tracked down for a collaboration with the Zurich Chamber Orchestra a year later. "He just felt like someone I could trust," she says of the BBC Symphony Orchestra's current Artist-In-Residence. "There's a lushness and a fullness to the way that Jules and his team have orchestrated my work where it doesn't feel like they're just there making my melodies louder and bigger for the sake of it. When I've played these shows with an orchestra, they're involved, they're leaning forward, they're present, and it feels like it adds a new dimension to my pieces."
"I felt we could really relate to the narrative melodic thread through Anoushka's works," elaborates Buckley. "This, coupled with her virtuosic and incredibly expressive performing along with Manu, was something we were keen to explore as arrangers. I've been a fan of both for a long time and we wanted to include the strings as a musical character rather than a backing band."
'Between Us…' is Anoushka Shankar's first live album since 2001's 'Live At Carnegie Hall' and draws upon material from four solo albums – 2005's 'Rise', 2013's 'Traces of You', 2015's 'Traveller' and 2016's 'Land of Gold' – but also features one previously unreleased track. "'Jannah' is my little baby without a home," she laughs. "I've been touring that one since about 2007 without finding a home for it, so I can't tell you how happy I am! Over the years I've played it in any number of different arrangements, from core Indian classical to a band with a bass and a guitar, and it's worked everywhere."
Buckley clearly remembers the atmosphere at the nights they recorded 'Between Us…'. "Everybody invested so much love and energy into the programme," he says, "that, come fight night, it really felt like an electric union between Anoushka, Manu and Metropole. I also remember a feeling of great joy from the audience." Shankar agrees, recalling the concerts with considerable fondness. "Going on stage with an orchestra where the audience is standing and feeding back a lot of energy, I just loved that electricity. I'm used to it in other kinds of shows, but getting that in an orchestral show felt really fresh and fun. Having several shows with the same orchestra, getting to know Jules a bit more and continuing to work closely with Manu: it felt like this is how it should be in a perfect world…"
Capturing a magical, unforgettable collaboration at its peak, 'Between Us…' – as its title suggests – provides all the evidence one might need of that perfect world…
'Between Us…' is out now on all streaming platforms as well as on vinyl and CD, with cover artwork and design by Studio Torsten Posselt.