LTR014

Holland Andrews

Forgettings

2022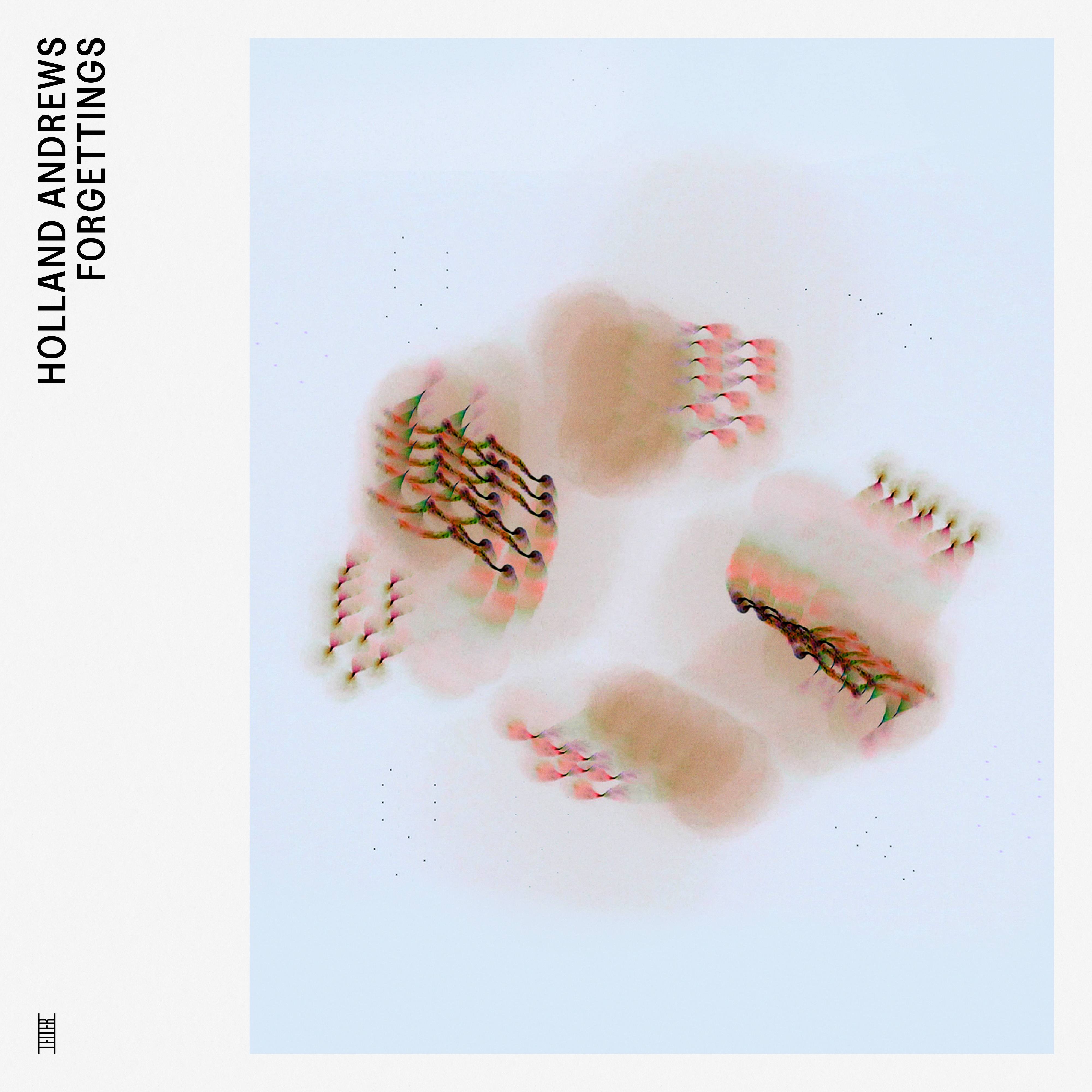 'Forgettings' is the second EP by multi-disciplinary American composer and performer Holland Andrews. The four-track EP traces a personal arc from awakening to redemption to acceptance to transformation, and it follows Andrews 'Wordless' EP, which was remastered and reissued by LEITER in 2021.
'Forgettings' is an instinctive follow-up to 'Wordless' which shares many of its predecessor's characteristics while remaining admirably difficult to define. As likely to draw upon electronic as organic sources – like their remarkably adaptable voice and their training as a clarinettist – it opens with the blissful, ecstatic 'Transform Forever', wreathing layers of harmonies around crystalline synth patterns, while the title track scavenges one of 'Transform Forever''s vocal refrains upon which it patiently builds a celestial, ultimately cathartic soundscape. 'Green''s profoundly meditative use of field recordings, sublime drones, muffled voices and soothing synths is meanwhile almost spiritual, and the quasi-ambient 'Far Place', on which Andrews worked with Son Lux's Ryan Lott – "a dream come true!" – leaves piano notes orbiting space.
For Andrews, ideas of consciously exploring a single musical style are an anathema. "My musical boundaries don't have an analytical logic they are adhering to," they explain, "but instead I like to focus more deeply on what is sparking my passion and allow that to be what eclipses all things. What is out of bounds for me is thinking that I should only occupy one way of being." Inevitably, they're similarly unwilling to tie themselves down to one artistic discipline, offering a slew of designations to illustrate their versatility: "vocalist, performer, composer, improviser, soundscape artist, trauma thought pattern disruptor, low-key healer. I see myself as more of a liminal body amongst many worlds."
In describing their work, Andrews – who has collaborated with a variety of like-minded artists, including musicians like Peter Broderick and Christina Vantzou, choreographers like Bill T. Jones and Will Rawls, and poets and activists like Demian Dinéyazhi – is particularly drawn to the term 'performance artist'. "At a certain point," they elaborate, "only considering myself a musician did not make sense to me anymore, despite music being my primary vessel of expression. Once I began collaborating with dance and theatre, I felt permission to experiment more with how I can be embodied on stage, what sounds I could make on stage, how I could talk about what I wanted to on stage. To me, it was a term that allowed for more freedom of exploration…"
That freedom is enthusiastically exercised on 'Forgettings', a beguiling, intriguing advancement of Holland Andrews' unique world. "I'm not in opposition to anything," they conclude. "I create what I love, what makes my heart curious, and sometimes I sing with symphonies, sometimes I play at conventional music venues, sometimes I scream in warehouses within deep layers of distortion. It is all equally relevant and exciting to me, even if it makes me hard to pin down." In following their muse intuitively, Andrews may make music that proves tricky to encapsulate, but as with other similarly intrepid artists – from Ryuichi Sakamoto to Keeley Forsyth, from Flying Lotus to Beverly Copeland, from Brian Eno to Ian William Craig – it's the unfamiliarity of their work that makes them so innovative and captivating.
'Forgettings', the second in a series of four digital EPs commissioned by LEITER, is out now on all digital platforms. A special vinyl edition containing all tracks from 'Forgettings' and the previously released 'Wordless' EP is available as well.