LTR025

Minua

Irradiance

2023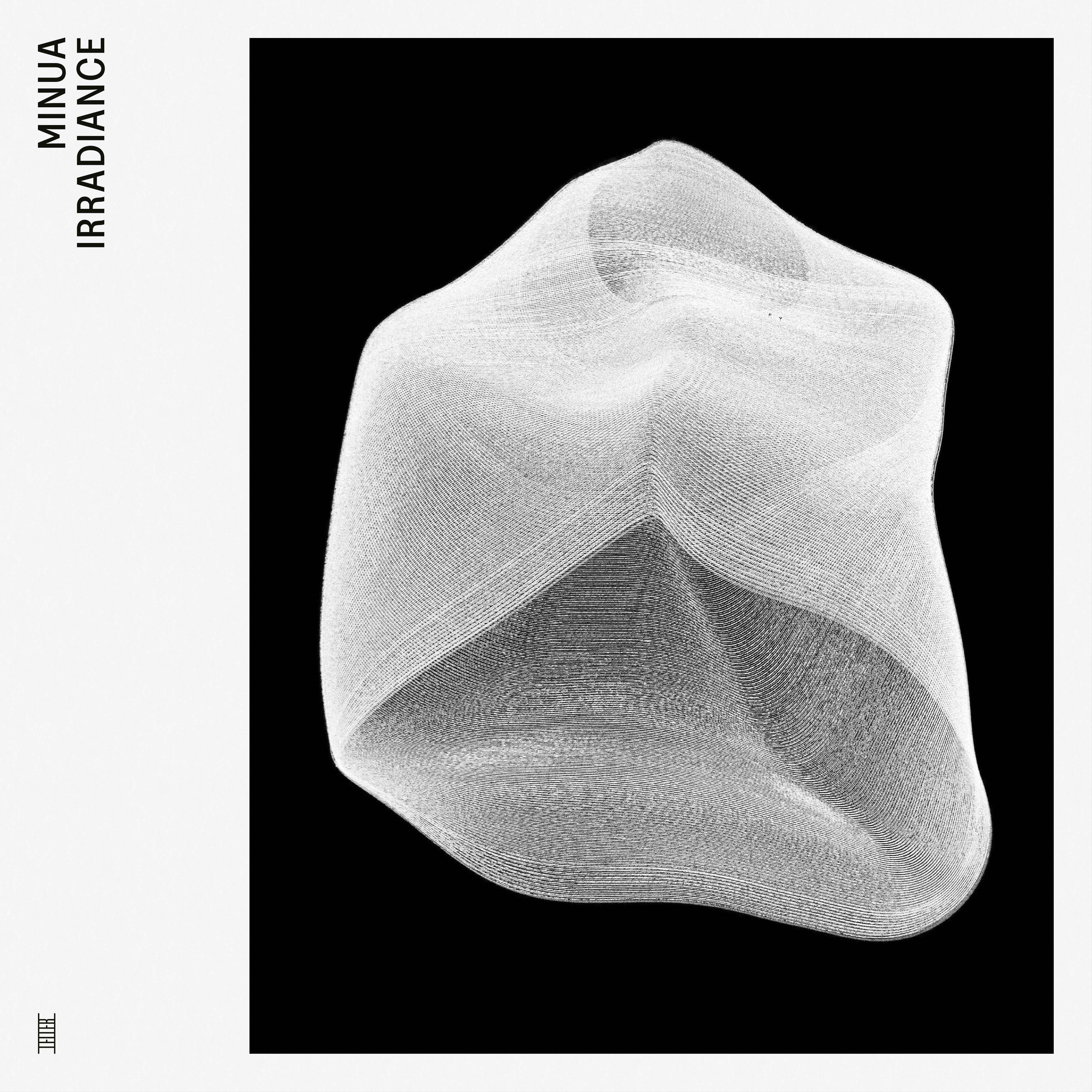 LEITER is proud to share a new, six-track collection by Minua, the trio comprised of Fabian Willmann, Luka Aron and Kristinn Kristinsson. 'Irradiance' 
is their first release for the label, and also the first to feature Raphaël Rossé, a euphonium player the band have known for many years. Recorded at Sundlaugin, the former swimming pool outside Reykjavík converted into a studio by former owners 
Sigur Rós, it was mixed by 
Grammy award-winning audio engineer Antonio Pulli 
at LEITER's studio in Berlin's celebrated Funkhaus complex. It is available via all streaming and download platforms.
Minua have been playing together since 2014, when they first gathered in a windowless room of the old jazz conservatory in Basel, Switzerland. They didn't make for an obvious combination: Willmann was a saxophonist, while Aron and Kristinsson both played guitars, and, muddying the waters further, the latter two were convinced Willmann would do far better with a bass clarinet. The notion was instinctive but inspired: the three students soon defied that airless room's constraints, creating music with a singular fusion of sounds that was spacious, uncluttered, even transcendent. "It just clicked," Kristinsson recalls. "It immediately sounded good. We searched for a name, landed on Minua, and organised our first concert pretty much after our first rehearsal. A few months later we were on tour."
The repercussions of that early, intuitive decision have now endured almost a decade, with two albums and an EP under Minua's belt, not to mention countless more concerts across the world. Furthermore, 'Irradiance' illustrates how they've lost none of their restless appetite for the unconventional: if their 2015 debut, 'In Passing', could at times be compared to Mark Hollis' solo album, and 2021's 'Simulacra' at times sounded like Sunn O))) rewiring mediaeval music – though both were defiantly of the here-and-now – the new offering retains those qualities but is simultaneously more innovative and more welcoming. A seductively meditative, frugal yet exquisite brew of classical, jazz, ambient, folk, drone, and indeed more, it almost defies description, though its warmth is unmistakable and undeniable.
"We really wanted to create a specific sound world, like a bed you can lie back into," Willmann says. "You don't have to move; the music takes you places. It isn't about the individual players but the overall sound of the ensemble. Somehow that was always our goal: to play less, to carefully craft an arrangement, to do away with egos and touch an audience."
'Irradiance' definitely achieves this precious objective. The first single 'Inner Workings', for instance, is a breezy, pastoral sketch for summer which foregrounds gently picked guitars, with Rossé adding a haunting melody on his euphonium, while the more sombre 'Secular Medium' may remind some of David Sylvian's startling instrumentation on the title track of 'Brilliant Trees' as much as more contemporary acts like Ellen Arkbro, Skuli Sverrisson, FUJI|||||||||||TA and Kali Malone. 'Needlepoints', meanwhile, moves at a glacial pace, its wind instruments breathing life into a series of unfurling chords which hang in the air, willing the next to arrive. Strange as it may seem, this proves remarkably moving.
Part of this music's beguiling mystery can be attributed to the evolution of the group's instrumentation, because Rossé's brass isn't the only new addition to their armoury. Also present is a further array of unorthodox gear, with lute, harmonium, mellotron, and harpsichord all featuring alongside the faintest of electronic touches. At the heart of this magic, though, is the sheer breadth of the group's interests and influences. Music lovers pretty much from birth, and burgeoning musicians from an early age, Minua – whose members continue to perform with other acts – have always been immersed in the artform, playing in multiple groups as they grew up, wind bands, grunge bands, big bands, punk bands, jazz bands and orchestras alike. So, ask them what interests them now and, not surprisingly, they'll tell you that's forever changing. Aron, for instance, is currently "gravitating towards early renaissance vocal music and early American minimalism," while Willmann is indulging "an obsession with Arvo Pärt". Kristinsson, meanwhile, reveals that, "Classical music has always been an inspiration, but I find pop music just as fascinating."
This open-mindedness is reflected in the manner in which they compose. "Minua is constantly developing," Kristinsson states. "The bass clarinet has been an identifying sound since the beginning, and Raphaël joining opens up a lot of new possibilities, but we all bring in our own compositions, as well as our own experiences with other bands and solo projects." Their range of tastes, coincidentally, is as diverse as the location of their current homes. Kristinsson is based in Reykjavík; Willmann lives in Berlin; Aron is currently pursuing a master's degree at Stockholm's Royal College of Music; Rossé continues to live in Basel, where he first met the others at the city's Music Academy.
Nonetheless, Kristinsson points out, they all share certain values. "We tend to relate to music that has strong melodic or harmonic continuity, and perhaps some calmness too. We have different opinions on many things, but we also have a lot of things in common." This unity is evident in 'Irradiance', which dazzles with its discreet invention. Having first begun in a windowless room, they're now opening doors into the unknown. Minua may be quiet, but they leave an intense impression.