LTR026

Vargkvint

Månens Hav

2023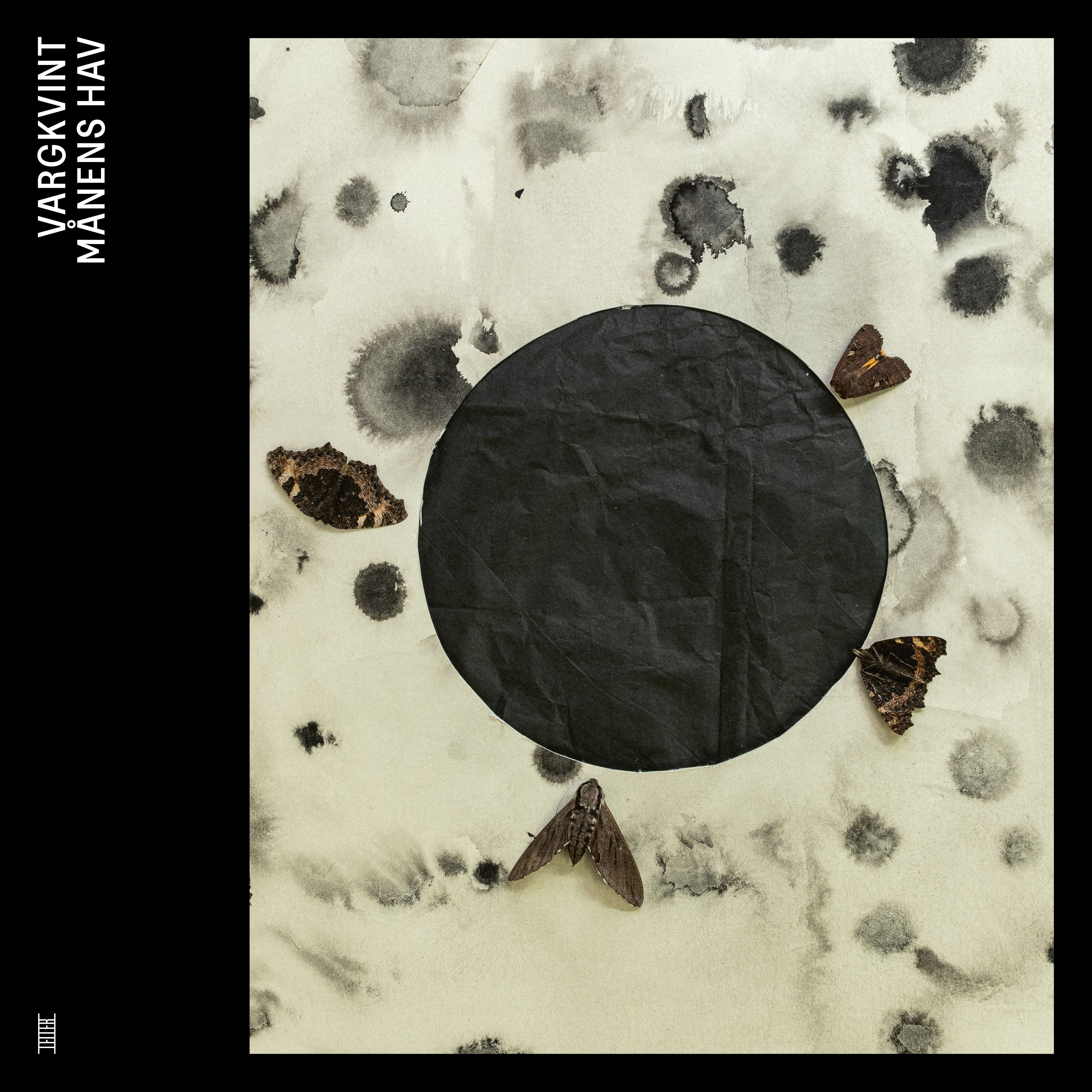 LEITER is proud to share a new album by Sweden's Vargkvint, the solo project by multi-artist Sofia Nystrand. 'Månens Hav' is the follow up to her 2019 record 'Hav', and it's co-produced and engineered by Grammy Award-winning Antonio Pulli at LEITER's studio in Berlin's celebrated Funkhaus complex.
'Månens Hav', with its transparently related title, maintains the fascination that lay behind Nystrand's debut, and it's one that's hardly surprising. Growing up in the Swedish archipelago of Roslagen, she lived close by the harbour where ferries arrive from Finland, and her bedroom window offered a clear view out over the ocean. 'Hav' took its name from the Swedish for 'the sea', and though she lives in Stockholm now, its power and mythology remain a constant companion. "When I'm not close," she confesses, "I feel a bit disoriented."
She's quick to point out, nonetheless, "It wasn't always about sun, blue skies and warmth. Winds can pull boats from the harbour out to sea, and fog can creep over the bay so you can't see the other side." On her second album, as on 'Hav', one can hear this tug – between beauty and brutality, awe and fear, magic and sorcery – in the gentle contrast of 'Drömmarnas hav''s delicate piano with the eerie sound of a musical saw, or the way 'Stormarnas ocean' accelerates, her crystal-like voice carried away by a swell of cellos and an undertow of mysterious static. It's there, too, in 'Stillhetens hav II''s increasingly sombre mood and 'Gränslandets hav''s faintly ominous stillness, and indeed throughout this haunting album, which floats in a netherworld where ambient, folk, new classical, goth, new age, and even dreampop co-exist. Its title, however, betrays the fact that this time she's journeyed far beyond her debut into otherworldly realms. 'Månens Hav', you see, means 'Oceans of the Moon'.
Nystrand didn't always intend to explore intertwined themes across multiple records. "I honestly wasn't interested in following up the marine concept," she admits. "It was more as if the new concept found me." It did so in a lunar map hanging in a cottage belonging to the family of her husband and collaborator, multi-instrumentalist Jakob Lindhagen. "Early astronomers," she continues, "thought the darker parts were oceans which they gave very romantic, dramatic names such as the 'Ocean of Storms' or 'The Sea of Tranquility'. I became a bit obsessed with the special connection the moon has with the earth, so it became a fresh white canvas to project all my thoughts on."
She saw, in particular, an opportunity to respond to her fears for the earth. "All of the titles that end with 'hav' are different 'oceans' on the moon," she elaborates, "but today we know they're not actually oceans, which tingled my imagination. Science today says that the moon was probably once part of the earth, and when you think of how climate change might affect our planet you can see the moon as a 'ghost-earth', a place with deserts, swinging between extremely hot and extremely cold, and oceans that have dried out."
These are links explored in her video for 'Stillhetens hav II', but less gloomy themes whetted her appetite too. "The moon has an obvious connection to femininity and the female cycle," she continues. "Three tracks – 'Selene', 'Artemis' and 'Hecate' – are named after Greek goddesses symbolised by the moon and connected to the life and roles women take on." All this cosmological talk stimulated further thoughts of mankind's vaulting ambition and "the sad fact that, since that first landing about 50 years ago, no woman has ever set foot on the moon." At times, she worked to a soundtrack of recordings downloaded from NASA's website to set an appropriate mood. "I wanted to capture the feeling I got watching those documentaries," she says. "'Stormarnas ocean' is an abstract reflection on the technology left on the moon and floating around in space, broken, and 'Gränslandets hav' is a lament for people who died for the race to space."
Space was crucial to 'Månens Hav' in another way, too. "I can't underline enough how much the sound of the album was affected by it being recorded where it was recorded," Nystrand enthuses. "LEITER's studio is such a special place, so big and beautiful, and the ceiling is so high the natural reverb makes you feel like you're floating." She was invited there after contributing to the label's first Piano Day compilation, and immediately understood the opportunities. "On my previous album I recorded almost everything on my own, in my home studio and other borrowed spaces, then mixed and produced it with Jakob. I think it took me a year to finalise, doing everything very DIY. With this I wanted to capture as much as possible live, together, in this incredible atmosphere where you can use the room as its own instrument, and it was recorded in only four days."
Alongside Antonio Pulli's guiding hand, and of course Lindhagen's vital contributions – "He's my co-writer and co-producer, and was with me all the time in the studio as well as playing a lot of the instruments" – Nystrand is joined by Daniel and Sebastian Selke, a German brother duo known for their CEEYS and Brueder Selke projects. "We decided to try out 'Stillhetens hav II," she grins, "and that first take turned out so special we used it as the single. It was one of those days where everything connected."
Distantly echoing the (ghost-)world building of similarly ethereally-minded acts – like This Mortal Coil, Agnes Obel, múm, Cranes, Sigur Rós and amiina – 'Månens Hav' finds Vargkvint gazing up at the moon to explore its dark side and illusions. It's still, though, the product of a vivid imagination first given free rein by a day-dreaming youngster gazing down at a shoreline and marvelling at the sea's almighty power. "Sitting in my room as a kid, making up stories and fantasising about unknown creatures in the fog… I think that's still where my creativity comes from: all my own little worlds…"