LTR001

Nils Frahm

Tripping with Nils Frahm

2020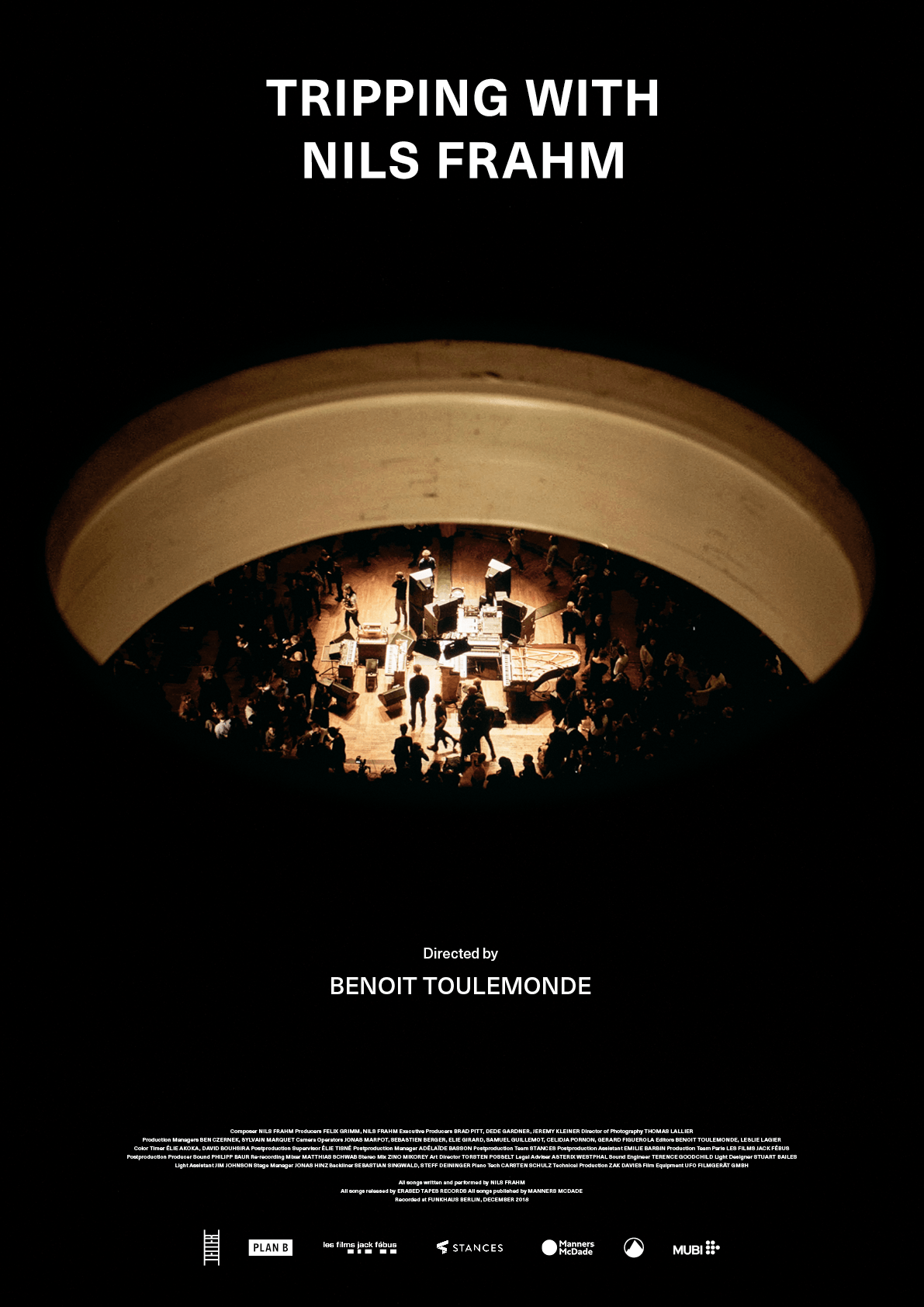 When Nils Frahm kicked off his world tour at Funkhaus Berlin in January 2018 to bring his highly acclaimed album 'All Melody' to the stage, an ambitious journey was just to begin: Over the next two years, Frahm played more than 180 sold-out performances, including the Sydney Opera House, LA's Disney Hall, the Barbican in London, Hamburg's Elbphilharmonie, and several big festival stages around the globe. Yet the stunning setting of Funkhaus Berlin, renowned for its vintage grandeur and outstanding acoustics, and also home to Frahm's studio where 'All Melody' was recorded, had occupied a unique place in the artist's heart.
In December 2018, Nils Frahm eventually returned to Funkhaus Berlin to host another set of four shows, tickets sold out within hours. Frahm's friend and film director Benoit Toulemonde – a collaborator since 2011 – captured the concerts on film, only using handheld cameras, and employing techniques he had mastered for the concert series 'Soirée de Poche' which featured some of the world's most popular artists.
'Tripping with Nils Frahm' is an illustration of Nils's lauded ability as a composer and passionate live artist as well as the enchanting atmosphere of his already legendary Funkhaus shows.
'Tripping with Nils Frahm' is produced by LEITER in association with Plan B Entertainment. The film premiered on the curated online cinema Mubi, and is now showing on numerous on-demand platforms. It is also available on Blu-ray, beautifully housed in a cardboard slipcase with a 44-page photo booklet. The live album of the same name is out on Erased Tapes.