LTR023

Natalia Tsupryk

When We Return To The Sun

2022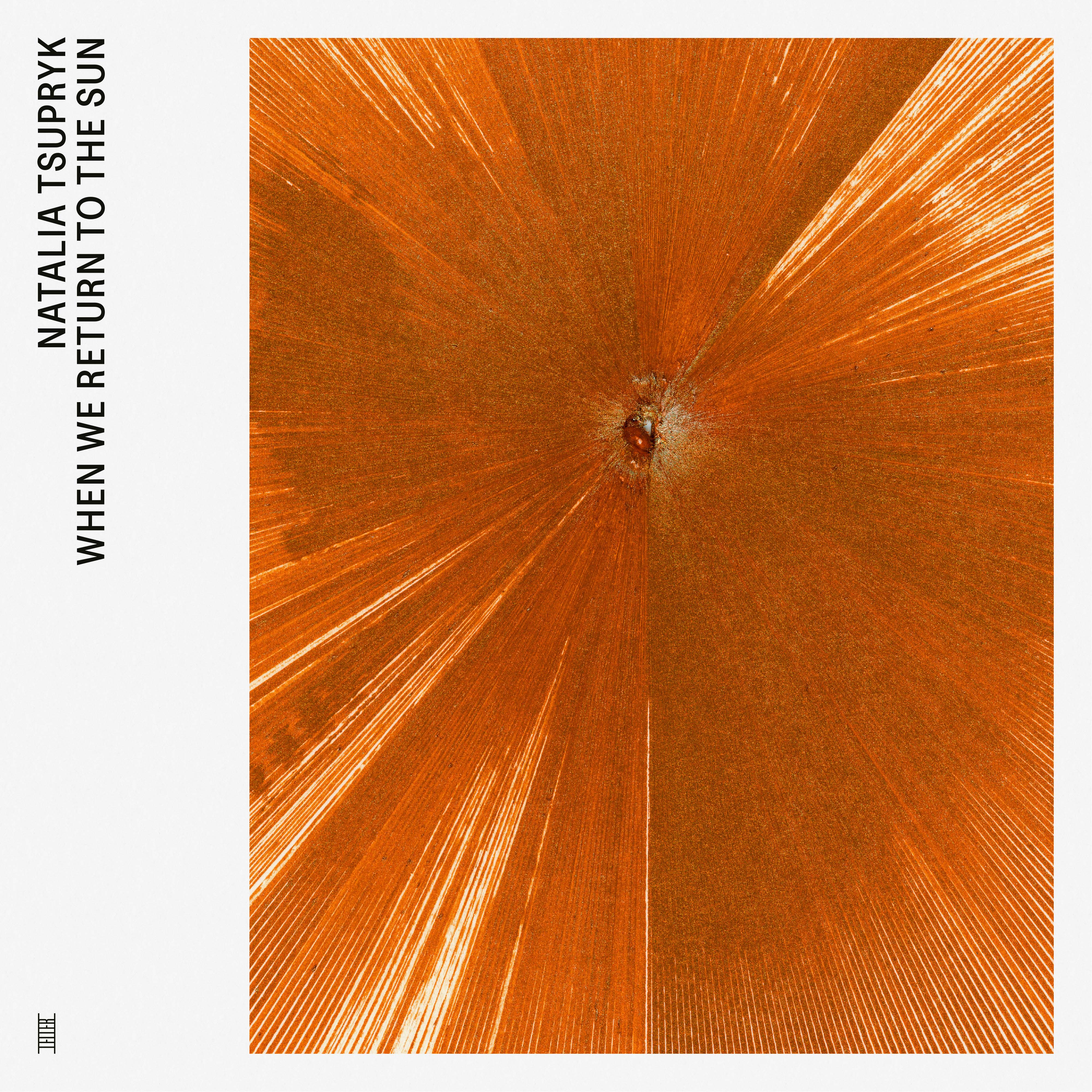 'When We Return To The Sun' is the latest collection of music by Natalia Tsupryk and, following her contribution to the first Piano Day compilation earlier this year, her second release with LEITER. Over the course of the EP's four tracks, the Ukrainian composer, who's currently based in London, shares a very personal experience: the witnessing from afar of a war in one's homeland, processing and addressing what comes along with a suddenly – and painfully – changed reality. Recorded at LEITER's Berlin studio in Summer 2022, the EP is available via all streaming platforms and for download.
'When We Return To The Sun' is a contemplative and intimately beautiful set combining classical instrumentation with electronic and electro-mechanical elements. From the atmospheric, piano-led chamber music of 'Son Kolo Vikon' and 'The Sun Was Low' – inspired by a Ukrainian folk song about two people and the pain of being apart – to the rather more optimistic 'We Are Born' and the deep and dark low synths of 'Mariupol', the EP summons Tsupryk's feelings of grief and desperation, but also reflects upon the power of will and love in the era of a long and brutal war.
Defined by a distinctive use of strings and piano, Natalia Tsupryk's music draws on her classical background to combine elements of folk, electronica, and classical music. As well as working with artists and composers such as Lorne Balfe, Jessica Jones and Angus MacRae, she released a solo album, 'Choven', in 2020 and an EP, 'Vaara', in 2021. She's also written for choir and theatre, and has scored award-winning films across fiction, documentary, and animation that have not only been screened internationally at multiple festivals but have also been short-listed for BAFTAs. As a violinist, too, she's performed all around the world, both as a soloist and as a member of chamber groups and orchestras.
"One morning, people in Ukraine woke up to the sounds of explosions and the sight of tanks. Having my family and so many dear friends in my home country, it was agony not to be there during those first hours and days. Watching the world media reporting that Kyiv, the capital, my hometown, the city where I was born and took my very first steps, was going to fall within three days was the most painful experience of my life. Thinking that I may never see my own home again, that I may never have a home at all, that I may never be able to go back, was the saddest thought one could possibly have. On that day, my biggest regret was being so far away. I hope it remains my biggest regret for the rest of my life.
Since then, many things have changed. I have been to Ukraine twice and seen the reality for myself. In essence, for us nothing has changed. We are still living on the 24th of February. We still feel guilty eating or sleeping. We are still fighting with the aggressor. We still have to explain or justify ourselves each time we talk to a foreigner. First thing in the morning, we check the news and ask our loved ones if they are alive. We don't make plans. Sometimes we can't even talk.
I am incredibly grateful to LEITER and its team for letting me say with this music so many things that I've been struggling to say with words for so many months. When bad things happen, it sometimes paralyses your brain, preventing you from shedding a single tear. I am blessed to be able to share this – it is probably the most fragile music I have ever had the chance to release.
 As I write this, I don't know how the war will end. I very much hope, however, that the worst is already behind us."
Natalia Tsupryk