LTR015

Holland Andrews

Wordless / Forgettings

2022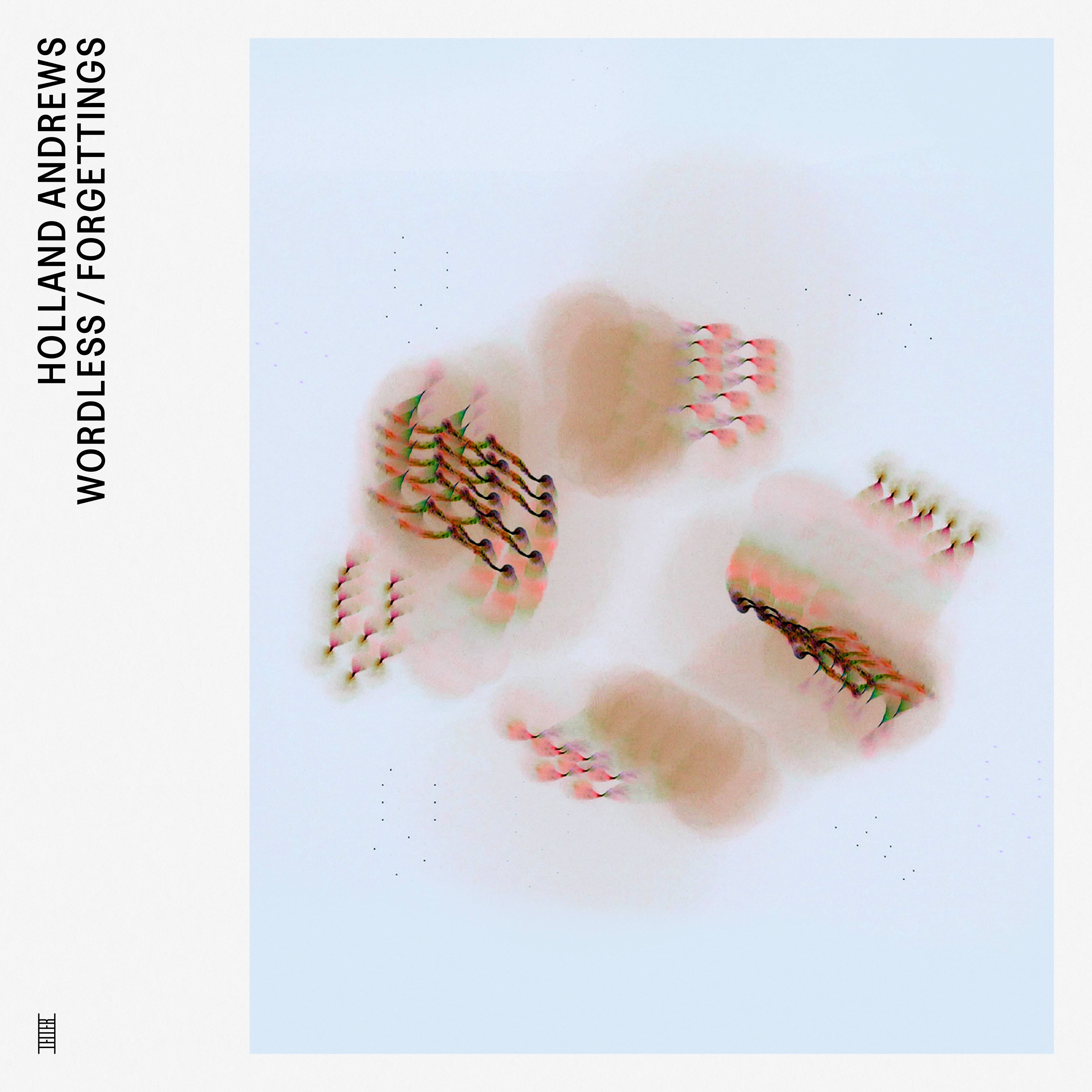 Frequently highlighting themes surrounding vulnerability and healing, American composer and performer Holland Andrews arranges music for voice, clarinet, and electronics. As a vocalist, their influences stem from a dynamic range including contemporary opera, theater, and jazz, while cultivating their own unique vocal style, integrating these influences with language disintegration and vocal distortion.
Andrews' 'Wordless' EP was first released in February 2021, then remastered and reissued by LEITER later that year. The four-track EP offers deeply-layered catharsis through an array of arpeggiated and glitched-out electronics, vocal and clarinet-driven compositions. 'Forgettings' is the second in a series of four digital EPs commissioned by LEITER. It is an instinctive follow-up to 'Wordless' which shares many of its predecessor's characteristics while remaining admirably difficult to define. As likely to draw upon electronic as organic sources – like Andrew's remarkably adaptable voice and their training as a clarinettist – it opens with the blissful, ecstatic 'Transform Forever', wreathing layers of harmonies around crystalline synth patterns, while the title track scavenges one of 'Transform Forever''s vocal refrains upon which it patiently builds a celestial, ultimately cathartic soundscape. 'Green''s profoundly meditative use of field recordings, sublime drones, muffled voices and soothing synths is meanwhile almost spiritual, and the quasi-ambient 'Far Place', on which Andrews worked with Son Lux's Ryan Lott, leaves piano notes orbiting space.
For Andrews, ideas of consciously exploring a single musical style are an anathema. "My musical boundaries don't have an analytical logic they are adhering to," they explain, "but instead I like to focus more deeply on what is sparking my passion and allow that to be what eclipses all things. What is out of bounds for me is thinking that I should only occupy one way of being." Inevitably, they're similarly unwilling to tie themselves down to one artistic discipline, offering a slew of designations to illustrate their versatility: "vocalist, performer, composer, improviser, soundscape artist, trauma thought pattern disruptor, low-key healer. I see myself as more of a liminal body amongst many worlds."
In following their muse intuitively, Andrews may make music that proves tricky to encapsulate, but as with other similarly intrepid artists – from Ryuichi Sakamoto to Keeley Forsyth, from Flying Lotus to Beverly Copeland, from Brian Eno to Ian William Craig – it's the unfamiliarity of their work that makes them so innovative and captivating.
In addition to the digital release of Holland Andrews' 'Forgettings' EP, LEITER offers a special vinyl edition containing all tracks from 'Forgettings' and the previously released 'Wordless' EP.